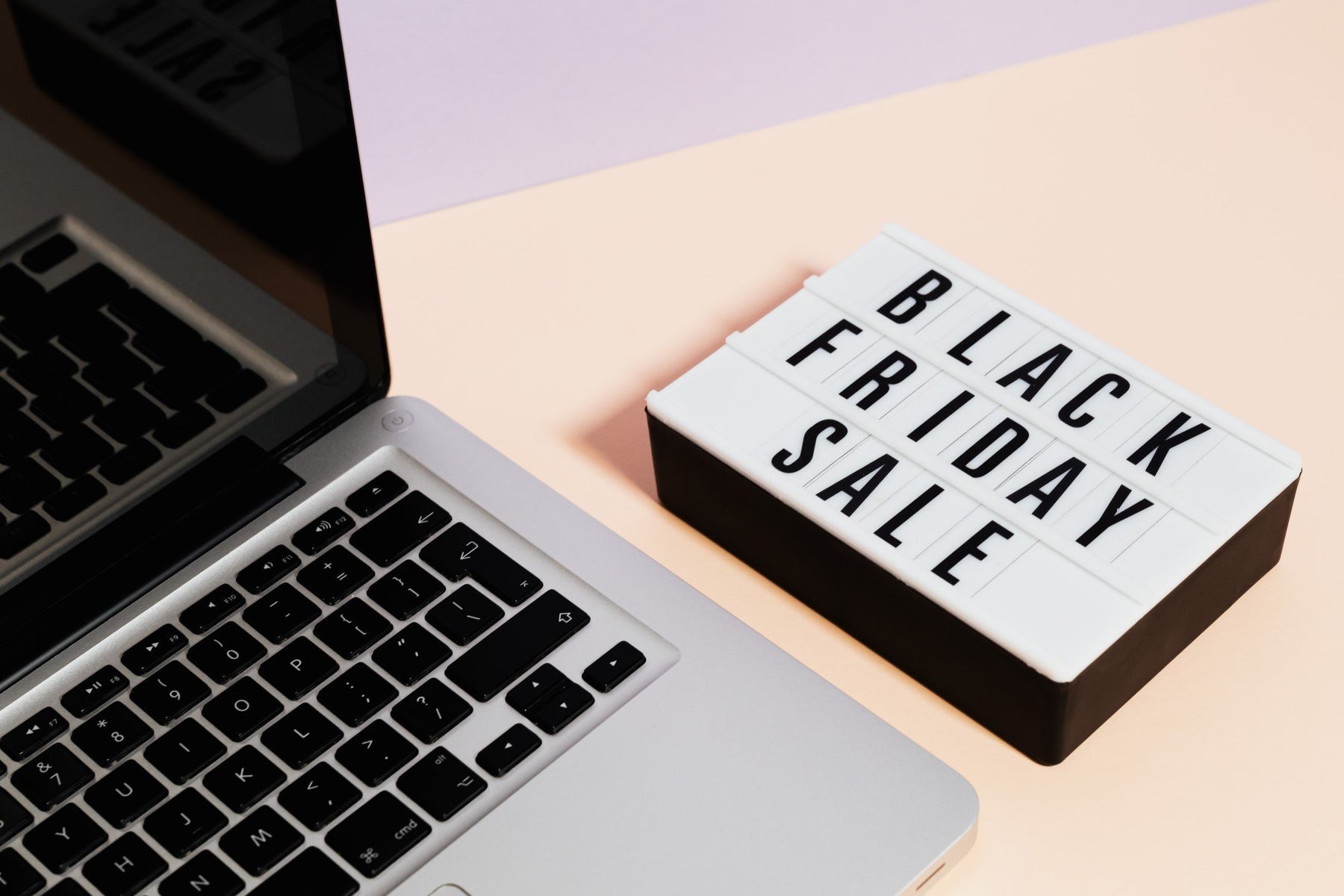 Our Black Friday Sale 2021
With Halloween out of the way, is anyone else starting to hear bells ringing in the distance? Just me? Alright.
Before we go all in on that special time of year, we've only got the small matters of Thanksgiving and Black Friday to deal with, first. We want to make this Black Friday the biggest one yet so from the November 22nd to Cyber Monday (29th), we're making Black Friday Week one to remember! We're offering sitewide discounts and "Buy one, get one 40% OFF" across our entire website, so you can get yourself a new bag, satchel, or backpack, as well as picking one up for Mom, Dad, Grandma or Mr Mittens! We've got so many backpacks (and more) for you to choose from, there's no doubt you'll find something that's right for you. 
As we said, it's sitewide discounts + buy one, get one 40% off across our entire catalog for the whole of Black Friday week, so there's plenty of time to pick up a bargain, a late birthday present or get Secret Santa sorted early. Here's a few combos we think could go perfectly together!
Little Bee Vintage Faux-Leather Backpack X "The Floral" - Faux-Leather Embroidery Backpack
What goes better than bees and flowers? Their numbers are making a vital come-back, so why not celebrate with a girlfriend? Both bags are incredibly stylish, cute and on-trend, with that classic vintage, retro look. You'll both be sure to stand out from the crowd, with gold fastenings on lavish leather straps to make sure you both turn heads.
Faux Leather and Woven Straw Backpack X Cute Kids School Backpack
Make it a mommy-daughter day and keep things pink! Treat your growing girl to a day out, with room enough for her to bring all the toys she can carry and for you to bring all the cash she'll inevitably want to spend (it is Black Friday, after all). Take the time to bond and enjoy each other's company. She won't be that small forever, so make it count while you can.
Rugged Vintage Canvas Backpack X Basketball Backpack with Laptop Sleeve
Conquer the court as well as the classroom with this Stylish and functional combo. One can carry the books, the other can carry the ball. You'll need both if you're going to make it through this semester! The Basketball Backpack features a laptop sleeve, so don't worry about juggling the studies with the sports. The Rugged Vintage Canvas Backpack features many little pockets for all your electrics, headphones and chargers. Together, you'll run campus!
Have a look at the rest of our site and check out the bags we've got in stock right now. We're sure you'll find one (or two) to get your mind going. This truly is more than a backpack and there's no better time to grab one for yourself and one for a buddy, boyfriend, brother or sister. There's endless choice, so what are you waiting for?