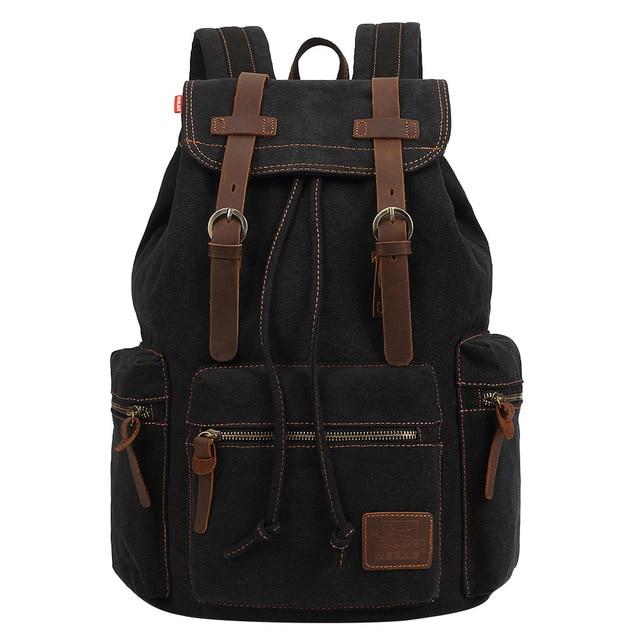 Rugged Vintage Canvas Backpack
This bag is designed for days out. It's big, rugged and attractive, ensuring that you look great when out and about, while still being functional enough, with its 20l capacity, to hold all the necessaries for a day away from the house.
Marrying stylish canvas on the outside with functional, easy to clean polyester within, this bag has all the trappings of an old-school vintage backpack, without any of the drawbacks. It has a large inner pocket and three smaller outer pockets to hold the little things you need more regularly, such as your wallet and phone.
Available in five different colours, you can be sure that this backpack functions as a bag should, while maintaining that classic rugged style.
Backpack Details:
Backpacks Type: Softback
Dimensions: 41cm x 27cm x16cm
Capacity: 20 Litre
Carrying System: Physiological Curve Back


Shipping & Returns

Donations

Did you know 13 million kids in America won't have enough food to eat this weekend? More than a backpack is proud to support Blessings in a backpack. $1 from every backpack sold will go directly to this amazing charity and to help feed hungry American children. Learn more