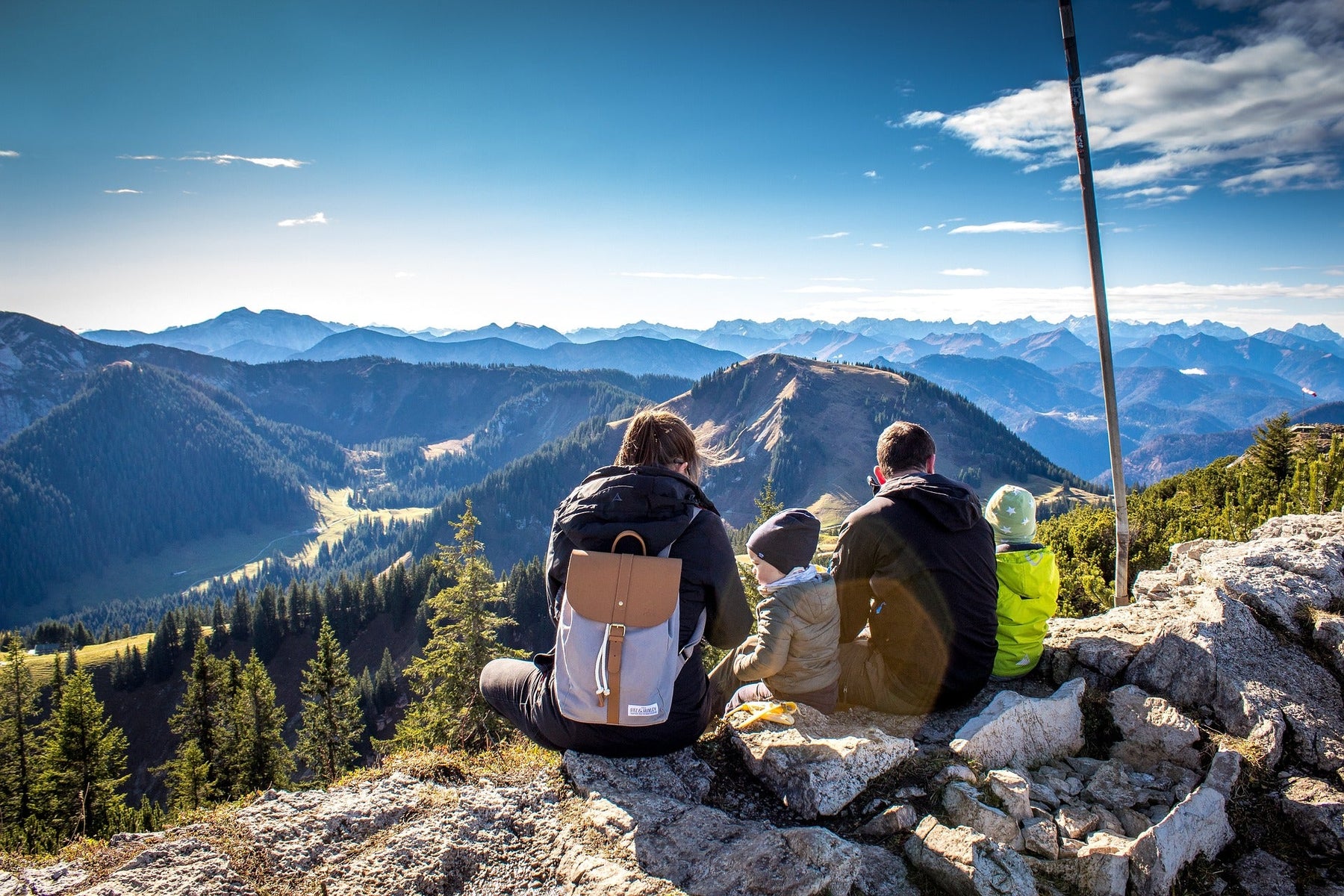 How to wear your backpack
The time will soon come when your kids will undoubtedly be returning to school this fall, necessitating the purchase of backpacks.
Having a picnic in the park or going on a camping trip, backpacks can be useful all year round. And not just children use backpacks for school, adult also use backpacks daily.
Adults carry backpacks for a variety of reasons too.
Just have a look during the morning rush in a city, most people will choose a backpack over a briefcase.
You need to be aware of the right kind of backpack and how to wear it.
In addition to making you uncomfortable, poor backpack fit, insufficient padding, excess weight, and a host of other issues can result in chronic back and shoulder pain and even permanent injury.
This is crucial for young people whose bones and muscles are developing.

The Types of Backpacks.

Backpacks come in a range of styles, from low-cost, straightforward nylon packs used to transport flyers and swag around a conference to full-on, external frame backpacks created for the craziest trekking expeditions.
The kind of pack you select will mostly depend on that backpack's intended use.

School Backpacks.
These are the bags that your children bring to school. The proper size and fit, though frequently overlooked, are crucial for a product your child or adolescent will use every day.

Sport or Day Packs.
These packs are made for day hikes, outings to the park, and other brief adventures. They may be a little more tough and come with built-in hydration.

Technology Packs:
These can be used to transport laptops and other technology from home to the office or on a trip to a meeting. For computers, tablets, and the cords and accessories that go with them, they usually have dedicated pockets.

Backpacking Bags.
These can have an internal or external frame and typically include additional features and particular considerations to carry more weight and volume than the majority of other packs.

Most likely, one of the first three sorts of packs will be what you're searching for unless you're planning a trip into the wilderness. For those who are hiking, the logistics may be a little different, but some of the same ideas still hold true.

So, how should a backpack be worn properly, and why is it important?

The Right Way to Wear a Backpack.

The way young people carry their backpacks and the contents within can directly affect one of the most frequent problems chiropractors see in them.
To maintain the optimal balance, it's even crucial to learn how to stack heavy objects.
Here are some general advice that everybody can use.

Use Both Straps.

Children running around school with a backpack draped over one shoulder is pretty typical, but it is very taxing on their body. Letting all that weight dangle off of one arm is a sure-fire way to experience discomfort and anguish, which is why backpacks have two straps.  Wear both straps and make sure they are adjusted appropriately (more on that in a moment).

Be Sure the Pack Fits.

Make sure the backpack fits is the other concern. Manufacturers produce packs for persons of diverse shapes and sizes because everybody is unique.
There are packs made for men of various sizes, women, and children, among others. Make sure you start by buying the appropriate pack.

The weight and fit of your backpack can be exactly what you need, but unless you wear it properly, that won't matter. So how do you wear a backpack properly, so it sits on the right part of your back?

Make sure the fit is appropriate before sending them off to school if you are passing down a pack from child to child in your family when an older sibling outgrows it.
Even during the school year, it's critical to keep an eye on the fit of a child's backpack because children go through growth spurts. When adjustments are not enough, it might even be a good idea to purchase a new one for them.

Where Should a Backpack Sit on Your Back?

Ideally, a backpack should be positioned so that your back bears most of the load. If it's too high, the straps will tug on your shoulders instead of dispersing the weight equally. Low back pain may develop from a forward lean if it is too low.

Your pack should be worn such that it hangs about an inch over your hips and sits two inches from your shoulders. If you must wear it on one side or the other, higher is preferable to lower; thus, make careful to fix the straps whenever you put the pack on, as they may become looser when you take it off.

Use the chest strap, waist strap, or both if your pack has them. The chest strap can prevent the shoulder straps from slipping or the backpack from wobbling, and the waist strap helps maintain the weight on your back and hips rather than your shoulders. Additionally, these straps support the placement of the pack on your back.

Comment Mistakes
Don't carry your backpack with only one strap, even for short trips.
Don't wear the pack too low on your back, as this can cause serious problems and even injury.
Don't overload your pack. Only carry the weight you need to, never more than 15% of your body weight.
Don't put heavy items away from your body. Keeping them close to your back helps keep the weight distributed properly.

Follow these steps and your experience wearing your pack will be a much more positive one. What kind of backpack should you buy, and what features should you look for.