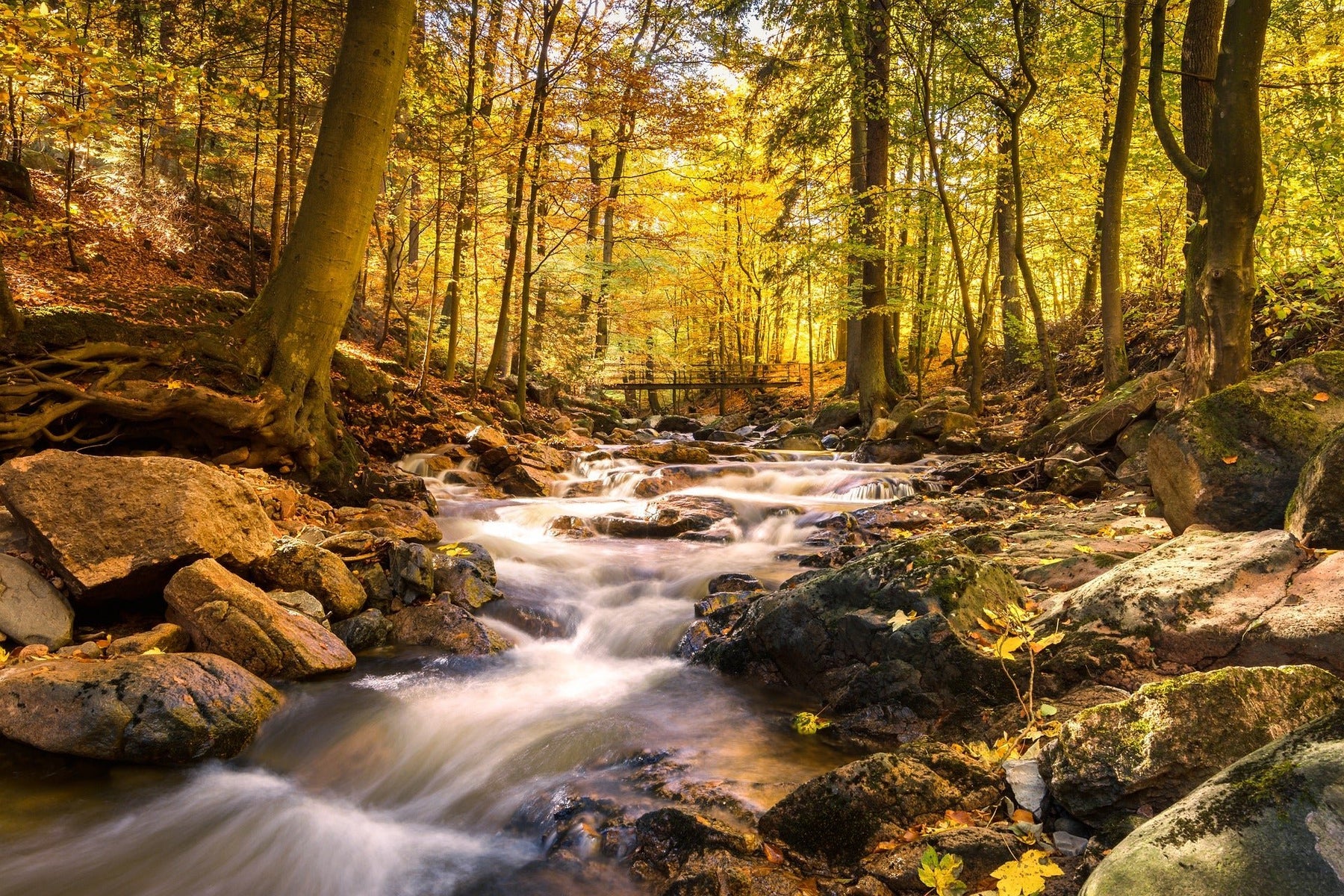 Our Top Tips for Fall Hikes
So, what is great about Fall hikes? We would argue Fall is probably the best season for hiking. Firstly, it's no longer extremely hot, temperatures that make us all flustered, especially when hiking. The trails are a lot quieter with less holidaymakers and places to stay are more affordable, especially with Airbnb. We really think it's a must for the next few months – either shorter day trips, long one's or go all out and have a weekend away from the city.

Here are a few tips to help you enjoy some hiking this fall:

Get an early start

Sunrises come a lot earlier than in those summer months, so make sure you get an early night and start your day with nature's own artwork. One thing to also be wary of is it get darker earlier, so don't forget your headlight or torch, it can be a real godsend in times of need.

Check the local weather forecast

The weather can change in the blink of an eye in any season, but be especially mindful of it in the fall and winter months. It could start raining or even snowing at any moment and be warm and sunny the next day.
So, always check the forecast before heading out. If the hiking conditions aren't safe, wait for the weather to clear and then head out.

Dress for the occasion
The weather can be more temperamental in the fall months, so make sure to dress accordingly! If you're on a weekend backpacking trip, always make sure to bring layers. It could be beautiful, sunny, and hot one day, and then raining or worse the next!

It's so important to wear moisture-wicking clothing. There's a reason experienced hikers say "cotton kills." Cotton will absorb moisture and stay wet. Which is anything but ideal when you're hiking in chilly weather. You want moisture-wicking clothing that's designed to keep you dry. This way you won't be wet and sticky on hot days or on cold days.

Be mindful of this when picking layers. Fabrics like wool are designed to keep you dry, warm in the cooler months, and cool in the warmer months. So choose fabrics wisely.
Finally bring a great backpack, something designed to beat the elements and be comfortable and stylish.

And the best news is we have lots of ideal hiking backpacks on sale right now!
Below we have added a few backpacks ideal for your Fall Hikes:
Vintage Canvas Backpack 

This high-quality vintage style canvas backpack is the ultimate travel backpack.
Ideal for daily life, working, outdoor travelling, going shopping, hiking, camping or even business. 
Yes, it is large enough to fit a 17-inch laptop inside and still, comfortably have room for the rest of your belongings.
Parachute Buckle Tactical Backpack 
Get ready to jump! This is a tactical, military-style bag to turn some heads and make you stand out.
The genuine parachute clip on the front is the real piece de resistance of this bag, too and if that doesn't say that your valuables are safe and secure, then nothing does!

The backpack comes in three different colours – grey, black and military green, so you can rep the forces in whichever colour you choose.
The bag is big too, with more than enough room for a laptop, chargers, phones, clothes and anything else you could care to take with you on a hiking trip or day out. 
This backpack is perfect for a hiking or camping trip. It's 45 litres so you can get EVERYTHING you are going to need in there.

It looks so badass! We love it! This tactical backpack has a large, zippered clam-shell main compartment, an internal zippered pocket and a separate divided compartment for a hydration bladder. Other features include padded shoulder straps, waist, and sternum straps.

This bag is made of a waterproof fabric, to ensure the strength of the product while ensuring long-term use in wet environments or will not rot after the invasion of water.

This is the ULTIMATE weekend trip backpack.
With breathable shoulder straps, a massive 50 litre capacity and a fully waterproof outer body, this is the perfect backpack for a camping holiday in the hills or a day out on the trail.

The backpack has space for multiple water bottles to keep you hydrated, spare shoes, your camera, umbrella, sleeping bag, hiking stick and even a small tent.

It comes in five bright, eye-catching colors if you're looking to stand out and a sleek black if you're looking to blend in on a hike, a hunt or for any other reason. If you're on the trail or up a mountain, this is the bag to have with you on an adventure.