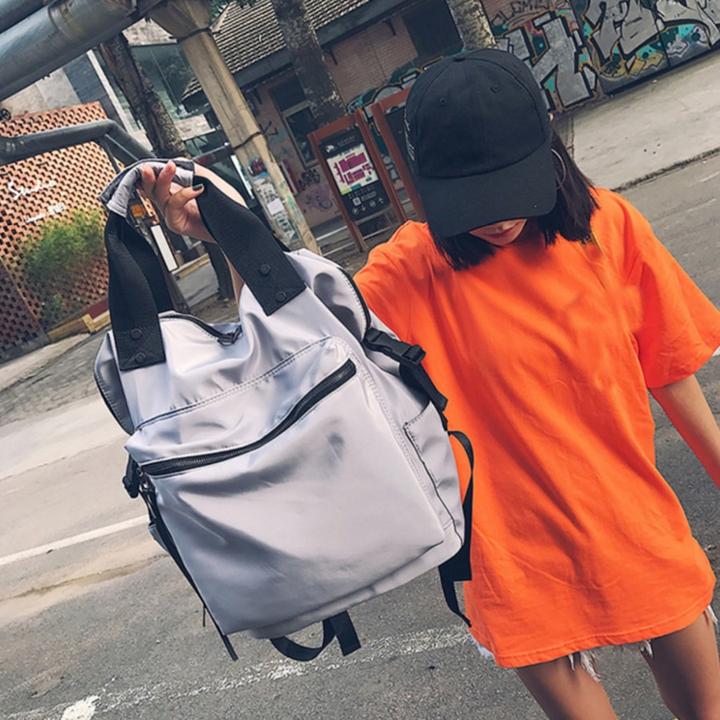 Holiday gifts: Our 5 Best-selling backpacks
The holiday season is here and that means frantically searching for holiday gifts! Check out our 5 best-selling backpacks, sure to put a big smile on your loved one's face (or your own - after all, you deserve a holiday gift too!)
Plus, don't forget each and every item listed is made with premium quality vegan materials in a variety of colors, a 100% money-back guarantee and shipping that won't cost you a dime. We're confident you'll love them, but don't just take our word for it - check out the countless 5-star reviews left by our amazing customers on each product page, as well as some shown below!
You'll be spoiled for choice with this vintage-inspired backpack, as it comes in six fashionable colors to compliment any look.
Small enough to pack away for a city break vacation, yet strong enough to hold essentials such as an iPad, purse, cell phone and keys - the Little Bee Vintage Faux-Leather backpack is a holiday gift must-have.
A beautiful holiday gift for a woman who loves florals, this backpack comes in five different colors to choose from, such as pink and deep blue.
The high quality embroidery makes it a sophisticated gift for someone extra special. But not only that, it's also very practical and is perfect for someone who is always on the move. The Embroidered Floral backpack so easy to love, the only tricky part is deciding which color to choose first!
Perfectly suited for the minimalist fashionista, this Casual Waterproof backpack can hold all daily essentials in the various pockets available as well as providing comfort and support.
The Scandi-inspired Casual Waterproof backpack comes in color choices of black and gray, and the simplicity of the design makes it a wonderful holiday gift for anyone. From a fast-paced city worker to a hard-working student – no one can say no to this backpack, making it easily one of our best-sellers!     
Available in eight different colors, the Vintage Lightweight Travel backpack is a huge favorite for many, making it a holiday gift must. If your highly-organized loved one requires a trustworthy backpack to hold and secure items within a stylish design, this backpack is a fantastic choice.
Who doesn't love a multifunction unisex backpack? If your loved one doesn't love it as much as we think they will, no sweat or problem – our 100% money-back guarantee keeps you safe. So, what color will it be?
Does your loved one enjoy day-tripping and sight-seeing? The oversized Multi-Wear Casual Waterproof backpack will be their perfect companion. Available is six colors to suit their individual style, it can be worn over the shoulder, under the arm or held as a normal purse.
There's more than enough space to hold essential items and the cool design can be teamed up with virtually any day-time outfit. Your loved one won't find this fashionable find in high-street stores, making it a wonderfully unique holiday gift they can use all-year round!
We're proud to support Blessings in a Backpack
Did you know that with every backpack purchase from More Than A Backpack, you will be supporting a national charity that helps disadvantaged children this Christmas as well as the rest of the year?
When you order your holiday gift from More Than a Backpack, $1 will be contributed to the Blessings in a Backpack fund, providing a backpack full of nutritious foods and essential supplies to children from disadvantaged backgrounds.