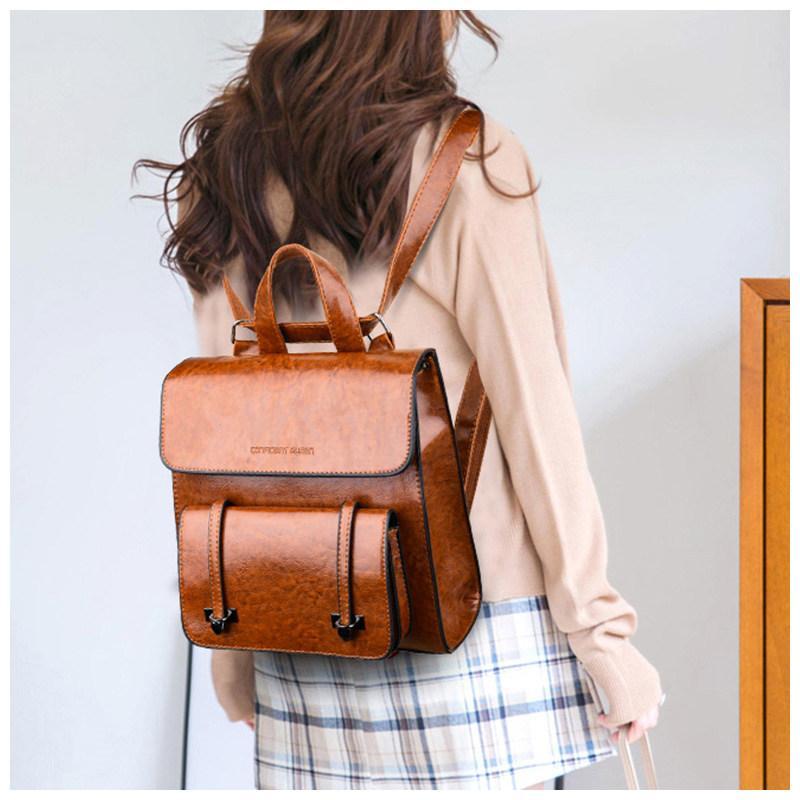 The Top 10 Best Backpacks for Women
Carry your daily essentials in comfort and style.
Who remembers back in their high school when you'd beg your mom to go to the local mall, and then pick out the brightest most colourful backpack you could find? You'd be the coolest kid in school. Well, they're not all colourful and bright now but backpacks are making a comeback. And rightly so!
Just like your little black dress and your favorite jeans, a good backpack is essential in every girl's wardrobe. No more trying to fit your trainers into your handbag or squeezing that laptop in your tote bag. A backpack is the autumn/winter essential. You'll be carrying more layers, so you'll need the best backpacks at a good price. Not only that you'll be able to go straight from the office to the bar and look fantastic.
A good backpack can be cute, outrageous or suave, as well as practical. We've lined up our top 10 best women's backpacks for you to try this year.

The little bee backpack is beautifully crafted from faux leather to give you the authentic vintage look. Made from high-quality material, this backpack really is a head-turner. It comes in 7 wonderful variations which are black, brown, green, silver, gray, khaki and wine. We are sure you'll want them all.

A 3-in-1 bag is comfortable enough to tote around all day, lightweight enough so that it won't break your back after a few hours, and also something stylish enough that you feel attractive and confident throughout the day.



A wonderful backpack that is beautifully stitched together showing off exquisite embroidery. It's elegant, vintage and classy all in one. Not only that, it's very practical. It can fit all your day to day possessions and even large enough to carry an iPad.



This backpack is a real piece of art! Beautifully crafted in faux leather for that wonderful vintage feel. The perfect day backpack that is large enough to fit all your essentials and with multiple compartments to keep your belonging organised.



A beautifully crafted backpack will turn some heads at college, school or the office. It's simple but extremely practical. Large enough to hold everything you need on a daily basis but light enough so it won't be a strain to carry around.



You won't feel stitched up buying and wearing our Faux-Leather Embroidered Backpack. Made from high-quality materials this backpack is practical and comfortable.



This backpack is the perfect all-round backpack for the cat lover. It's so cute with its embroidered mini kitty logo on the front. It's the perfect size to take to school or college; it will easily fit your notepad, tablet, lunch and anything else you need for the day.



Look at this snappy little number!! Beautifully crafted from faux leather, this backpack gives you that authentic vintage look. Made from high-quality materials, this backpack is style at its best. It comes in 2 colored variations which are Black and Brown, both perfect for all occasions.



Simple, yet beautiful. This faux-leather backpack is timeless. Perfect for a weekend getaway or a city break. This popular backpack comes in two elegant designs. The classic black which is the backpack that every girl needs in her collection, and the beautiful brown which has a wonderfully vintage feel.

If you want something that NEVER goes out of fashion, this denim backpack is the style for you. Made from high-quality material, this is soft and comfortable to wear.