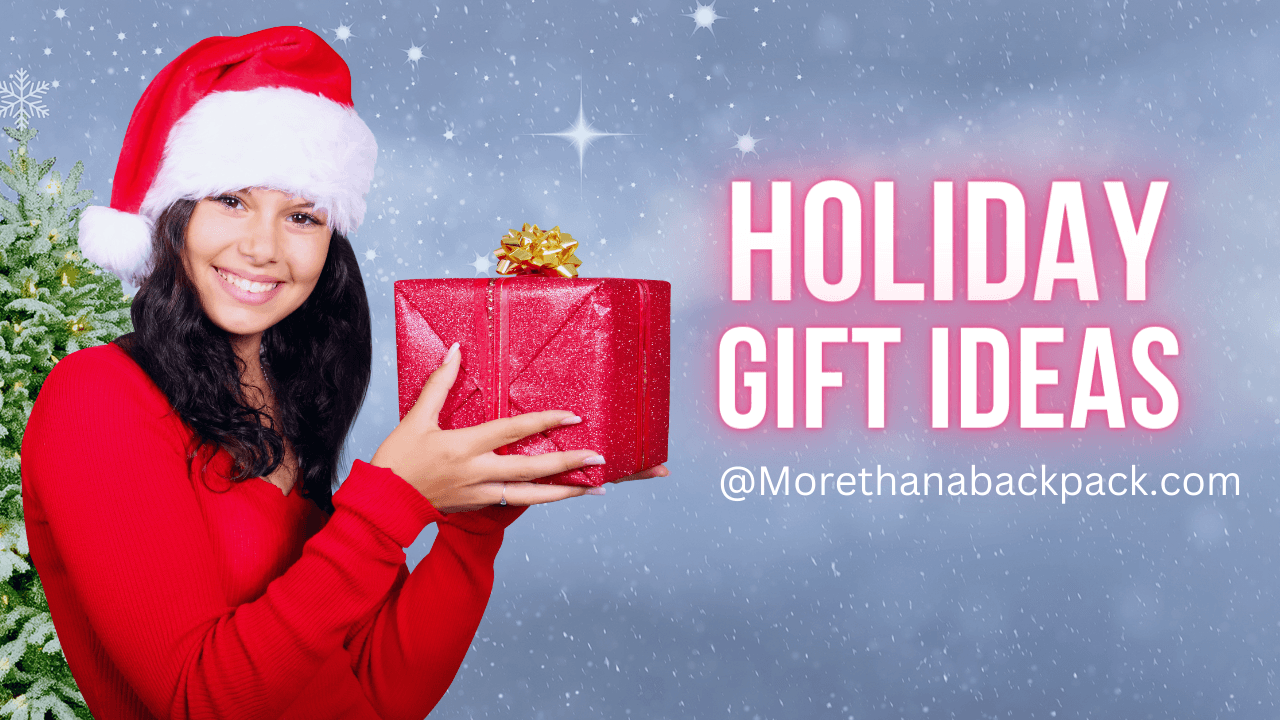 Holiday Gift Ideas
Hello Backpack fans, Happy Holidays!
Tis the season to spread love and share gifts with your favourite people.
We also know how hard it can be to think of that gift for someone, never knowing what people want or like.
So, we thought we would help out with some of those gift ideas for you.
Here at More Than A Backpack we have handpicked a selection of high quality, stylish bags to suit even the hardest to please work college or relative.
All at special discounts over the festive period and as always free worldwide shipping is included.
Little Bee Vintage Faux-Leather Backpack
This little bee backpack is beautifully crafted from faux leather to give you the authentic vintage look. Made from high-quality material, this backpack really is a head turner. It comes in 6 wonderful variations which are black, brown, green, silver, gray, khaki and wine. We are sure you'll want them all.
'The Book Bag' - Vintage Faux Leather Backpack
 This popular vintage style backpack comes in 3 smart colors, Brown, Coffee and Black, each with a stylish metallic glasp and beautifully stitched buckles.

This backpack is made of vegan-friendly soft leatherette. It has interior zipped compartments, perfect for carrying diaries, books and all kinds of stationery. It also has a small access hole for your headphones so you can listen to music on the go.
What's your favorite animal? The number ONE kids questions. This has got to be THE CUTEST kid's backpacks we've EVER seen!! They are so adorable. Monkey, Bee, Lion, Dragon, Shark, you name it, it's probably available.

Imagine sending your little one to kindergarten or school with this? My heart melts....it's too much. It even has a little cute pocket at the front which would be perfect for some pens or lunch money.
Super Cute Dinosaur School Backpack
Who said Dinosaurs were out of fashion? This Dinosaur shaped backpack will keeps your kids amused.

Made from high-quality material this is a perfect kid sized backpack, with the added comfort of long soft straps. It also comes in 4 different color options, Green, Blue, Pink and Yellow.

Here we bring you a backpack that's not only perfect for school, but can be used for travel too, something your kids will actually want to wear all the time!
Soft Faux-Leather Mini Backpack
Mini faux leather backpack, suitable for those occasions where you just need just want to take your essentials and get out the house.

High quality Pu Faux Leather material, in a stunning design with many bright colors. Adjustable shoulder straps adapt to your comfort. Though small, this bag is very spacious with multiple inside pockets & zipped compartments, help keep your phone and other possessions secure.
Mini Soft Touch Faux Leather Backpack
This gorgeous little backpack is the perfect little day bag. Beautifully crafted from faux leather it certainly will turn some heads. 7 striking colors each as lovely as the next. A cute little front zipper than gives you easy access to your cell phone or keys. The main compartment itself is surprisingly spacious for a small bag. You'll be amazed at how much you can fit in.
For the discerning and luxurious traveller, this weekend back cannot be touched in terms of classic style, luxury feel and build quality. It includes a shoulder strap for support during transport, two carry handles for manoeuvrability and a leather luggage tag ensuring that your bag isn't mixed up with anyone else's.
'The Street' - Large Travel Backpack
This is the ultimate luxury travel backpack.

Just take a look at that design, the backpack is exquisitely crafted from high-quality faux leather (no animals harmed here!). The seams are stitched to perfection and the detailing around the bag is second to none.