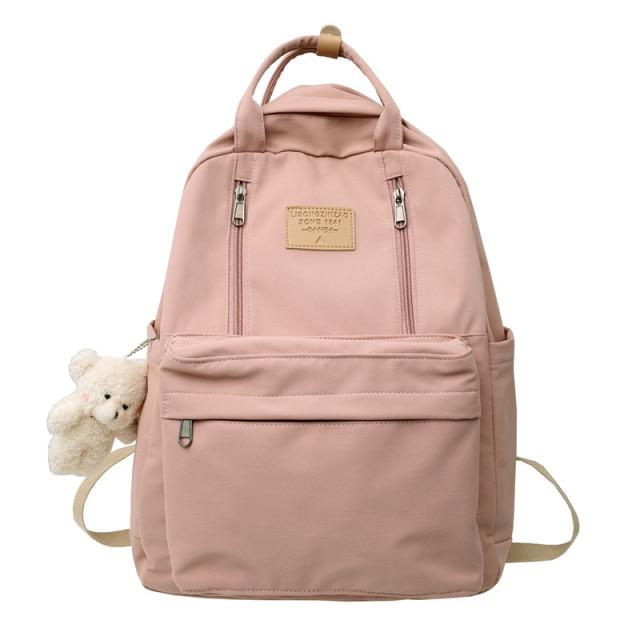 K-POP Korean Style School Backpack
K-POP is all the rage these days, so make sure to stay on-trend with this cute Korean style girls school bag. It's multifunctional, with several zipper pockets all around and inside the backpack, to keep important items such as phones and purses safe. It's even got a hidden pocket for those extra-valuable items.

It's designed to emulate the incredibly popular Japanese style, with a fetching patch on the front and a super cute optional teddy bear pendant for that finishing touch.
It's available in five different colours, so you can pick the one that suits your style best. Then make everyone at school jealous!
Backpack Details:
Capacity: 15-20 Litre
Dimensions: 32cmX12cmX42cm
Weight: 0.54KG


Shipping & Returns

Donations

Did you know 13 million kids in America won't have enough food to eat this weekend? More than a backpack is proud to support Blessings in a backpack. $1 from every backpack sold will go directly to this amazing charity and to help feed hungry American children. Learn more