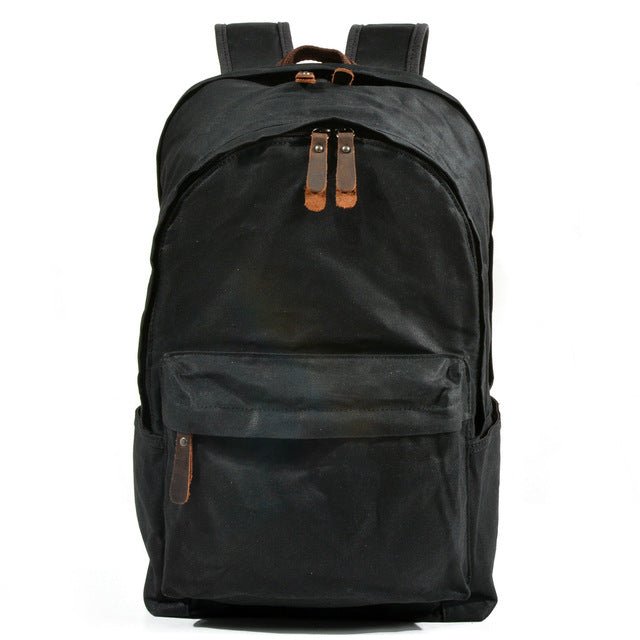 Retro Wax Canvas Backpack
Talk about a 90s throwback! Anyone else have a pair of jeans like this? Just me? Moving on. If you're looking for the grungy nostalgia rush that only Blockbuster Video, tamagochis and the dulcet tones of Limp Bizkit can bring back, this bag is a great place to start! Recapture the schoolyard days with this real throwback.
With the wax canvas finish, you'll be stepping straight back in time, to a day where the world was simpler. The bag is simple too, but still has all the hallmarks of your classic school backpack – two large pockets, as well a smaller outer one and hidden one at your back, for all the valuables. Available in three different colours.
Backpack Details
Dimensions:
28 cm× 11 cm× 45 cm
11.02 x4.33 x17.71 Inches
Capacity: 20-35 Litre
Handle/Strap Type: Soft Handle
Closure Type: zipper
Lining Material: polyester


Shipping & Returns

Donations

Did you know 13 million kids in America won't have enough food to eat this weekend? More than a backpack is proud to support Blessings in a backpack. $1 from every backpack sold will go directly to this amazing charity and to help feed hungry American children. Learn more