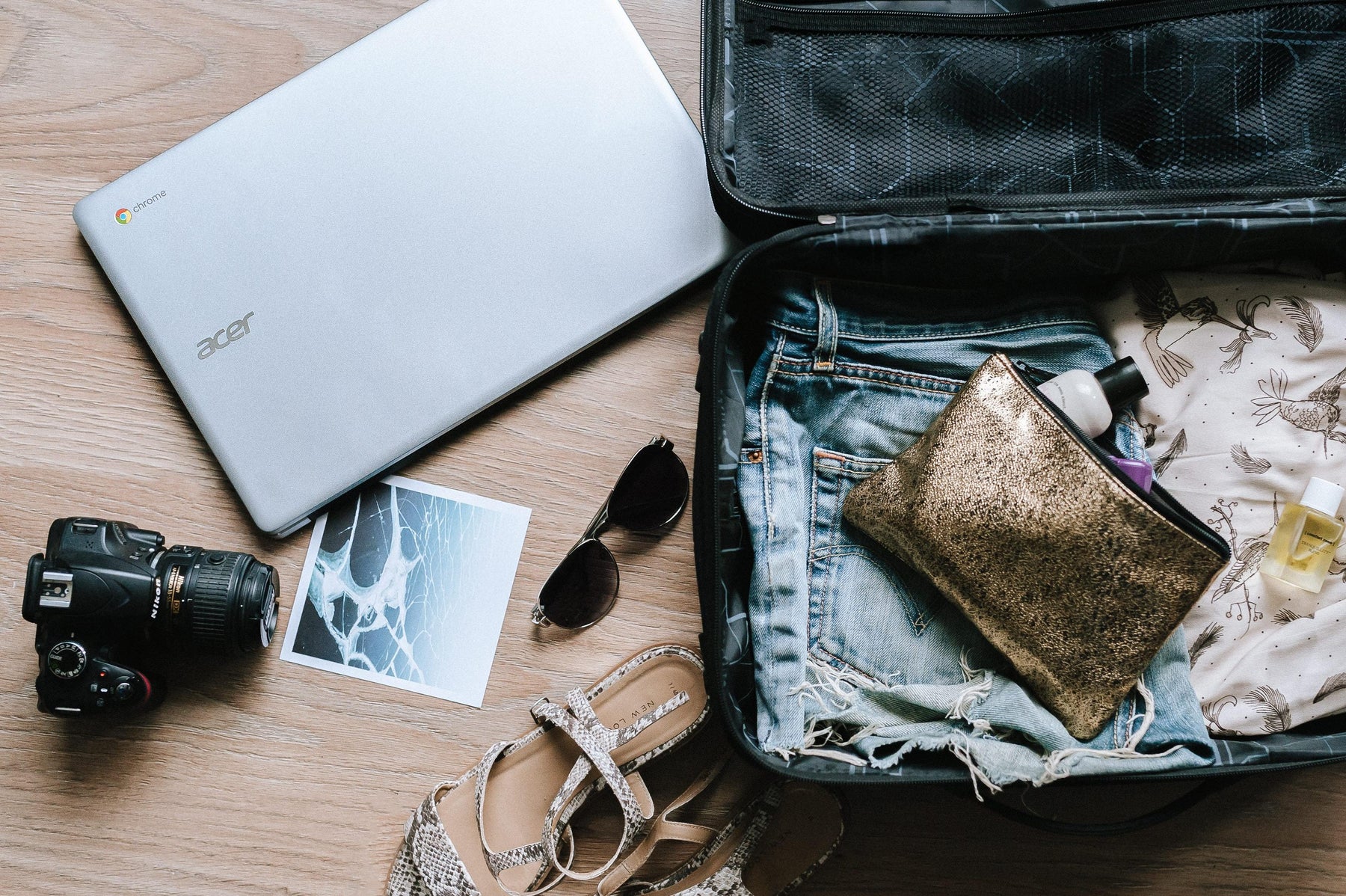 What to pack in your backpack for a weekend trip away
Packing for a weekend trip could get a bit confusing. Too much and you could have a lot of luggage. Less, and you could be leaving out a few important things. If your trip is just going to last a weekend, then you should be able to fit everything you need into a backpack.
Backpacks are most suitable for short trips because they offer easy mobility. Also, you don't need to worry about overhead storage or losing your luggage as you can easily place your backpack on your laps or under your seat.
WHAT TO PACK FOR A FUN WEEKEND
The art of packing a backpack is about minimalism and convenience. Although a backpack could sometimes mean limited space, it doesn't mean you have to go on your trip underprepared. 
A typical 3 days packing list should contain;
A pair of comfortable shoes
3-day outfits
2-night outfits
Sleepwear or pyjamas
Toiletries
3 pairs of underwear, Socks
Phone or Tablet or Laptop with the chargers
Wallet and cash
The list above covers the basics on what you'll generally need for a fun weekend trip. You can build the list up depending on where you'll be going and what you'll be doing on your trip. The most important thing to note is to always have the necessary items. Hence, the need for a backpack. Backpacks are very handy, practical and multifunctional. They also come with lots of useful features that can help you organize your stuff for the trip. 
HOW TO PACK EFFICIENTLY FOR YOUR TRIP
Here are a few useful hacks to help you pack for your trip in the most efficient manner.
Packing multi-tasking items would help you pack less. Wearing clothes that can work for both day and night will save you from having to pack a change of clothes for the evenings. A cool tip is to pack clothes that are versatile and could easily be matched with others. For instance, you could quite easily match a pair of jeans or black pants with multiple tops and still stay stylish. if you need to exercise on the trip your sleepwear could also double as exercise clothing.
Organize your stuff before placing them into the backpack. Backpacks usually come with interesting features such as inner sleeves where you can keep your laptop or tablet, or a bottle holder. Also, there are small pockets where you can place small items that could easily get lost.
Keep things in other things. For instance, your charger or universal adapter can fit into your shoe. So you could place them in your shoes before placing them in your backpack.
Roll your clothes. Rolling your clothes instead of folding will help you conserve more space and keep your clothes from wrinkling.
Packing cubes. Packing cubes are great for compressing and organizing your stuff into the backpack. You can get some packing cubes from Amazon, eBay or any store near you.
Use your hotel toiletries. Most hotels usually provide toiletries such as disposable toothbrushes, soaps, shower caps, towels and more. So, if you're going to be staying at a hotel, keep your toiletries at the bare minimum.
Wearing your heaviest item while you travel. Wearing your coats, scarves and boots means you don't have to place any of them into your backpack. Therefore, you get to use your remaining backpack space for other important items.
Buy stuff along the way. You don't need to pack snacks or facial wipes along with you. These items are easy to get in most places. So, you can just buy them along the way.
BACKPACKS THAT ARE GREAT FOR A FUN WEEKEND TRIP
Bag packs come in various beautiful designs, colors and patterns to suit your individuality.  if you have a weekend trip planned and you're looking for the best carryon backpack to take along. Here are our top 5 choices for backpacks to take on a fun weekend trip.
Casual Waterproof Backpack
This bag has a simple but stylish look for a weekend getaway. It is water-resistant and has a large enough capacity to fit in everything you would need for your trip.  Its lightweight exterior makes it very easy to carry either as a backpack or a shoulder bag. The backpack is available in both black and grey colors at our store. 
Vintage Lightweight Travel Backpack
When it comes to travelling light this unisex multipurpose bag is a must-have item. This vintage canvas bag can also double as a shoulder bag.  Its interior design features an Ipad bag, zipper phone and pocket bags to help you organize. It is a minimalist dream bag for a vacation or weekend trip. 
Little Bee Vintage Faux-Leather Backpack
Beautifully crafted from premium quality vegan faux leather this vintage-inspired look screams elegance. This backpack can also be carried as a handbag and is a perfect fit for a weekend out with friends. The little bee backpack comes in 6 exquisite colors and the petite frame is large enough to fit in an Ipad as well as other essentials.
Multi–Wear Casual Waterproof Backpack

This backpack has more than enough space to fit in your luggage for the weekend. Made from high-quality material, it is also waterproof and very chic to carry around. It is available in blue, green, pink, orange and 2 other beautiful colors. The casual waterproof backpack can be carried as a handbag or a shoulder strap. Its cool vibes can be paired with any casual travelling outfit.
The Street – Large Travel Backpack
The street backpack is a best seller. its beautiful waterproof design is made from high-quality faux leather with fine stitching and detailing. This backpack looks amazing can hold a lot of stuff. It is perfect for a 2-3 days trip. It is available in Light brown, dark brown and black colors.
We offer premium backpacks of the highest quality at affordable prices. Also, for every purchase on our store, $1 goes to a charity that helps disadvantaged children. For more information or inquiries, do not hesitate to contact us or leave a comment below.