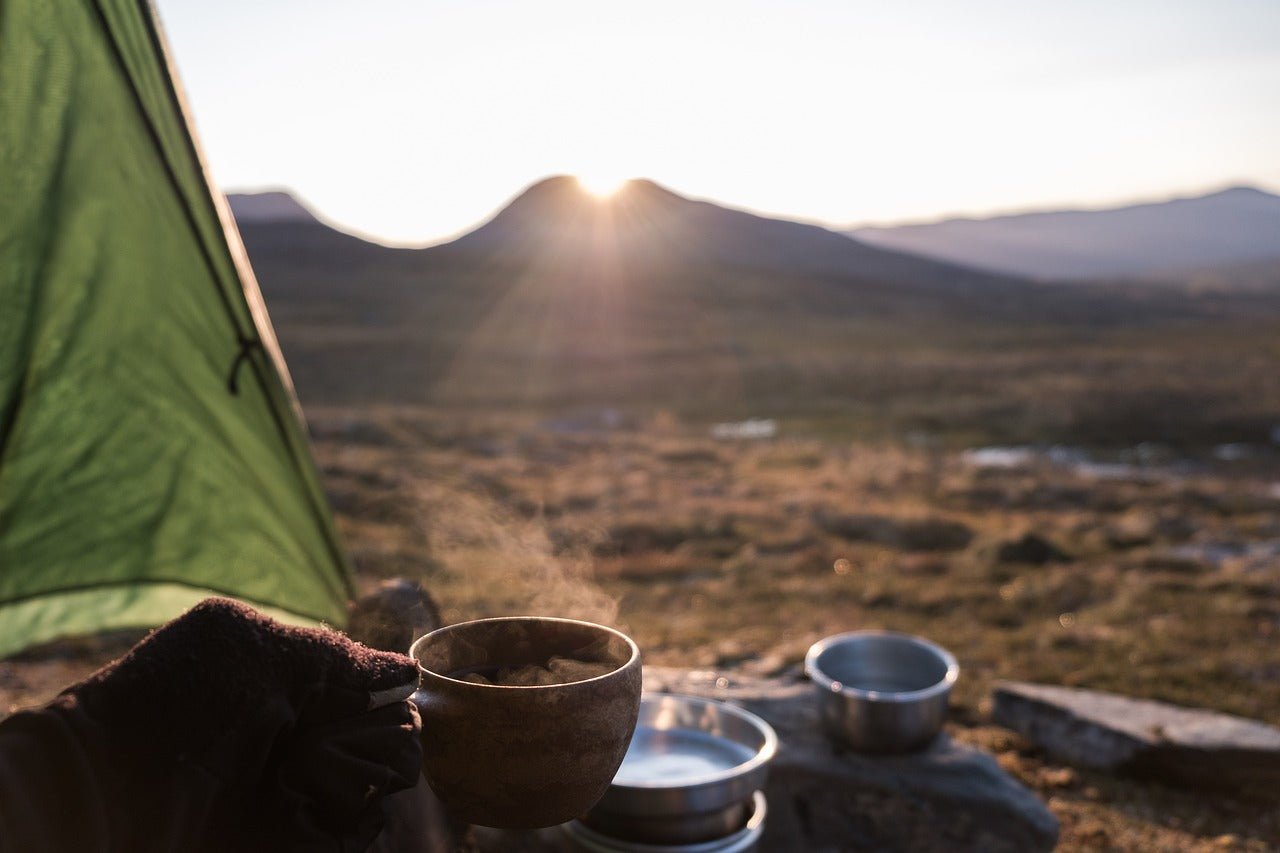 Food for the Trail: Easy and Nutritious Backpacking Recipes
Backpacking is an adventurous and thrilling outdoor activity that requires stamina, endurance, and the right nutrition to keep you going.
When embarking on a backpacking trip, it's crucial to pack lightweight, non-perishable, and nutrient-dense foods that provide the energy needed to fuel your body during long hikes and camping adventures. In this blog, we will share some easy and nutritious backpacking recipes that are perfect for the trail.
These recipes are delicious, easy to prepare, and will help you stay energized and satisfied during your outdoor adventures.

Recipe 1: Trail Mix Energy Balls
Ingredients:
1 cup rolled oats
1/2 cup peanut butter (or any nut/seed butter of your choice)
1/4 cup honey or maple syrup
1/4 cup chopped nuts (such as almonds, walnuts, or cashews)
1/4 cup dried fruits (such as raisins, cranberries, or apricots)
1/4 cup dark chocolate chips
1 tsp vanilla extract
A pinch of salt
Instructions:
In a large bowl, combine rolled oats, peanut butter, honey/maple syrup, chopped nuts, dried fruits, chocolate chips, vanilla extract, and a pinch of salt.
Mix well until all the ingredients are evenly combined.
Using your hands, roll the mixture into small balls.
Place the balls on a lined baking sheet or a container and refrigerate for at least 30 minutes to firm up.
Once firm, transfer the energy balls to a ziplock bag or an airtight container for easy transport on the trail. 
Recipe 2: One-Pot Pasta Primavera
Ingredients:
1 cup pasta (such as penne or fusilli)
1/4 cup olive oil
1 clove garlic, minced
1/4 cup diced vegetables (such as bell peppers, carrots, and zucchini)
1/4 cup diced tomatoes
1/4 cup grated parmesan cheese
Salt and pepper to taste
Instructions:
In a pot or a deep skillet, cook pasta according to package instructions until al dente. Drain and set aside.
In the same pot or skillet, heat olive oil over medium heat.
Add minced garlic and sauté for 1-2 minutes until fragrant.
Add diced vegetables and cook for another 3-4 minutes until slightly softened.
Add diced tomatoes and cooked pasta to the pot/skillet, and toss to combine.
Season with salt and pepper to taste.
Remove from heat and sprinkle with grated parmesan cheese.
Serve hot and enjoy a delicious and satisfying pasta primavera on the trail!

Recipe 3: Veggie and Hummus Wrap
Ingredients:
Whole-grain tortilla wraps
1/4 cup hummus
Sliced vegetables (such as cucumber, bell peppers, carrots, and spinach)
Salt and pepper to taste
Instructions:
Lay out a tortilla wrap on a clean surface.
Spread a generous layer of hummus on the wrap, leaving a small border around the edges.
Layer sliced vegetables on top of the hummus.
Season with salt and pepper to taste.
Roll up the tortilla tightly, tucking in the sides as you go.
Cut the wrap into smaller pieces for easy handling on the trail.
Wrap in plastic wrap or aluminium foil for convenient transport.
Conclusion:
Eating well on the trail is crucial for maintaining energy and makes hiking even more enjoyable.
Its a fun activity that can be enjoyed  before, during or after a good hike.