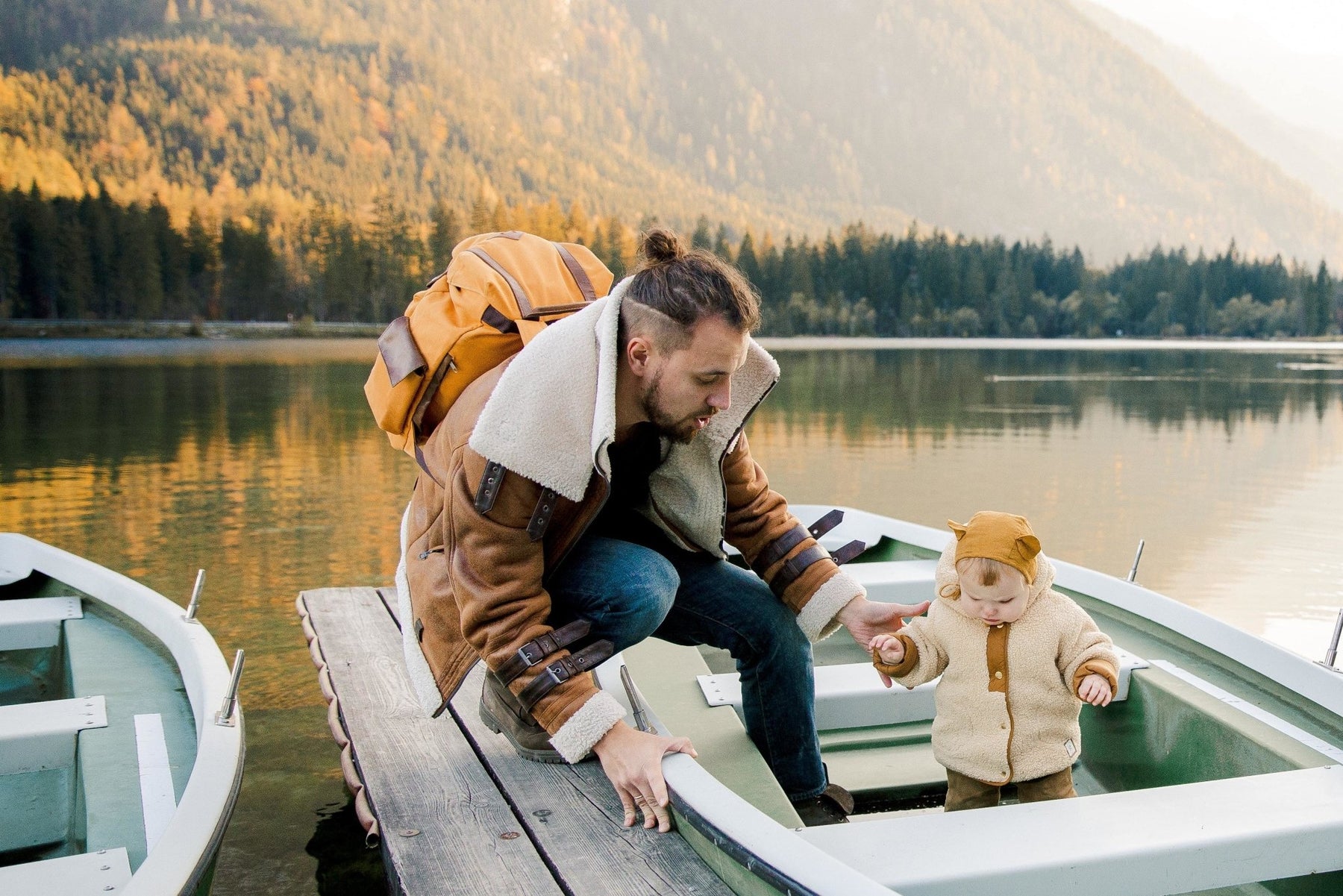 Top 5 Father's Day Backpacks
HANDY REMINDER ALERT: It's Father's Day on Sunday! Did you remember? For once, we did! If, however, you're still looking for a few gift ideas, look no further than More Than a Backpack. We've got something for every pops and grandpops out there, from hiking bags to work bags to weekend-away bags. You can't miss with a backpack! Here's a few of our best-sellers for Father's Day.
1. "The Atlantis" – The Ultimate Travel Backpack
Is dad an adventure nut? Then this is the backpack for him! It's in the name: "The Ultimate." At a colossal 45 litres, this backpack is plenty big enough for a weekend adventure, with handy side pockets to hold snacks and internal compartments to hold your valuables in place while you're out on the trail. If he's looking to combine work and play, the backpack has ample room for a 17 inch laptop and all the appendages, so dad can stay plugged in, even when he's far out.
2. Vintage Canvas Backpack
This is a classic. Combining style with rugged substance, the Vintage Canvas Backpack is the peak of retro fashion. It's got multiple internal pockets to keep your day-to-day valuables on order, while also being big enough for your laptop, tablet and all the other necessaries. It comes in 7 fantastic colors, so dad can have his favorite belongings wrapped up in his favorite color, all while looking stylish as heck.


3. Retro Business Casual Backpack
Perfect for if pops is a city-slicker, the Retro Business Casual Backpack is just that: combining business practicality with casual style. Dad can have all he needs in the office while looking as sharp as he did 20 years ago. Made from genuine leather and available in black or brown, you cannot beat this one for elegance and comfort.



4. Bluetooth Speaker Travel Backpack
Does your dad like to embarrass you by blasting ACDC, full volume, from the sound system in the car? If the answer is yes, help him take the fun to the mall, to Walmart and onto the trail with the Bluetooth Speaker Travel Backpack. Incorporating a Bluetooth speaker into the hard-shell case, help dad take the tunes with him wherever he goes. It's also completely waterproof, so there's no chance of any mishaps if he's cooling off with some Dylan by the lakeside.
5. "The Military" – Canvas Duffel Backpack

The Military takes some serious style tips from our boys and girls in green, combining that rugged duffel-bag look with the comfort and practicality of a backpack. Made from military-grade water-repellant canvas, pops can be comfy while feeling like a badass as he goes about his day.
A very happy Father's Day to all the dads out there! If you're a loving son or daughter, head to More Than a Backpack to pick him up something he'll love!