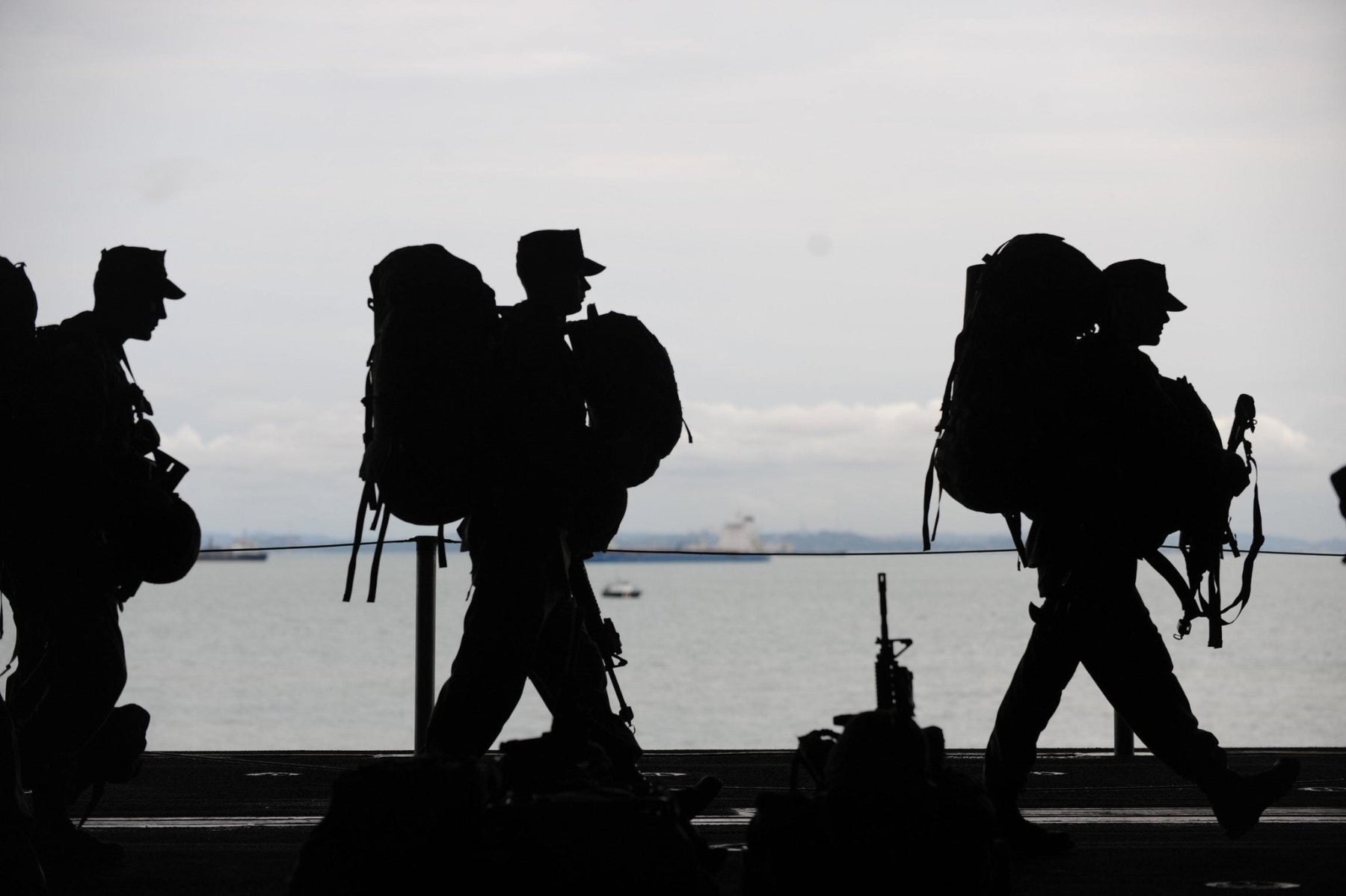 Best Military Backpacks in 2021
We all know the sacrifice and appreciate the hardship undertaken by our brave men and women serving overseas – they take long periods of time away from family and friends, offering up their lives to defend this country and we love them dearly.
We, as a nation, need to take a moment to appreciate those they leave behind when they pick up their duffle bags and step onto those planes to be gone for God-knows how long. Military Spouses live unorthodox lives and spend a significant chunk of their time with their spouse in mind, waiting for the day that he or she comes home for good. We want to thank all service men and women globally (and their loved ones) and acknowledge their sacrifice.
On the topic of bringing the military home, we thought we'd take this opportunity to look at our selection of military-inspired backpacks, so you can emulate and pay tribute to our bravest while you're out hiking, camping, or just going about your day-to-day life.
1. Military Canvas Backpack
Our simplest and most practical military-style backpack, the Military Canvas Backpack still incorporates many of the best things we come to associate with the military style. Rugged and durable, the backpack boasts four individual zipper pockets of varying sizes, perfect for storing anything from a snack bar and your keys to a laptop or books. It comes in three different colours and it's tougher than a cheap steak.


2. Tactical Military Canvas Backpack
Function is the new fashion, and you can't get more functional than this tactical Backpack. With a large inner pocket capable of holding a variety of things, from laptops, to tablets, to snacks on the road, along with several smaller outer pockets for water bottles and easy access necessaries, never worry about having to leave the vitals behind while out on the trail. With a breathable mesh layer to keep you cool while out trekking, this has to be your first choice for a trip into the wild.
3. Waterproof Military Backpack
Now we kick things up a notch with the Waterproof Military Backpack. If you want size, style and function, look no further. This baby is HUGE! 45 litres of storage means that you can bring everything and the kitchen sink with you on your next camping trip, and with the stars and stripes patch on the outside Velcro layer, you can look and feel seriously geared up while representing the good old US of A!


4. 'The Military" – Canvas Duffel Backpack
The ultimate cross between backpack and classic military duffel bag, which Canvas Duffel Bag comes in two sizes and each size in two different style – old and new, depending on whether you're more of an old-school camper or a modern day militia. The old has more of a classic design, while the new includes an exterior zipper pocket. Both have a wide opening at the top for easy access to all your important items and both come in a choice of three different colours. Stylish and convenient!

Pick up any of these and feel like you stand among America's finest. Then, hit the trail!